Title: Munich Edward
Rating: G
A/N: Yeah, yeah... I can draw, too. XD; And yes, it's crap. </3

Bwahaha! I can not draw at all !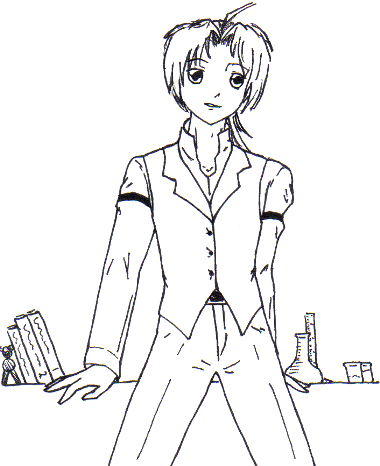 When I started this, it was actually intended to be Alphonse in lingerie. >///>; But, the body looked too short so *runs away* I made it into Munich!Ed. Because waistcoats are delicious~ It's not colored, because my artistic talents lie in lineart, not coloring. Feel free to gank and color, if you fancy..